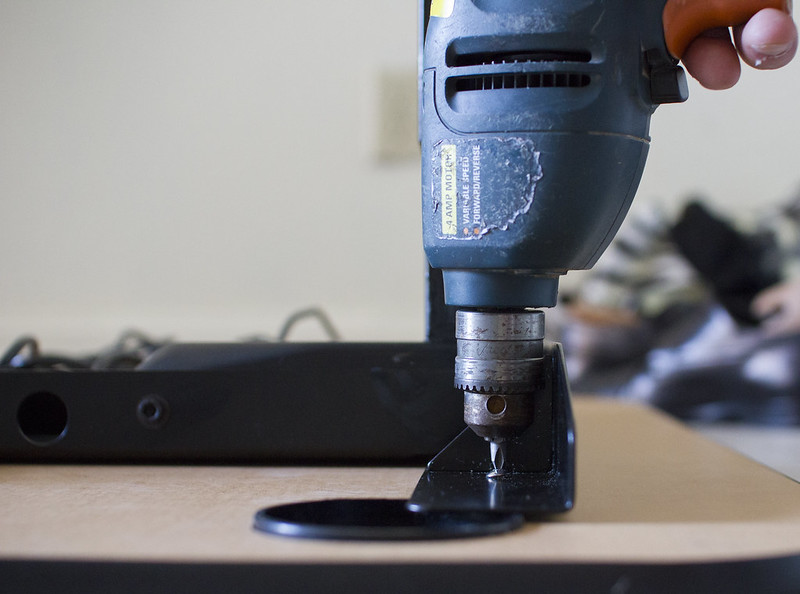 What would you do without power tools? Well, you'd probably take on fewer home-improvement projects — and probably have a lot more calluses on your hands.
Thankfully, you don't have to do without. But you do have to use tools safely, if you want to do good work and keep all of your fingers and appendages intact, anyway.
How do you do that? These recommendations from the University of California Cooperative Extension and the Power Tool Institute will help.
Start with some heavy … reading. We know, you just want to start using that new circular saw/nail gun/belt sander — but take the time to read the instructions. They'll help you get the most out of your tool, both in terms of safety and performance.
Then, do a little journaling. OK, not really. But you should write down the details of your new tool (and your others as well). Include a description, serial number and a copy of the receipt if you have it, because it all will come in handy if your tools are ever stolen, or damaged in a fire or other disaster. Not big on writing? Photos or videos are great, too.
Is it finally time to work? Yes — as long as you've got the right safety gear, including eye and ear protection, a mask or respirator if the project will kick up a lot of dust or other fine debris, and protective clothing that isn't loose.
But don't rush things. Working too quickly can lead to injuries. Always stay in control by making sure your work area is stable and clean, using both hands to operate your power tools and avoiding distractions while you work. Don't ever use these tools if you're tired, sick or under the influence of drugs or alcohol. Not only will you jeopardize your safety, you probably won't be happy with your work.
And don't forget maintenance, either. Keep your tools clean and stored in a safe, secure area. Replace parts, such as blades, as soon as they become bent or warped; don't ever use tools that have been damaged. When you follow the manufacturer's instructions, use a little common sense and treat your tools well, they should serve you faithfully for years. Let's hope that deck you're building will, too.
The information in this article is not all inclusive regarding the subject matter. This content is offered for educational purposes only and does not represent contractual agreements, nor is it intended to replace manuals or instructions provided by the manufacturer or the advice of a qualified professional. The definitions, terms and coverage in a given policy may be different than those suggested here and such policy will be governed by the language contained therein. No warranty or appropriateness for a specific purpose is expressed or implied.
Reposted with permission from the original author, Safeco Insurance®.
Top image by Flickr user jseliger1 used under Creative Commons Attribution-Sharealike 2.0 license. Image cropped and modified from original.